let us Help You To Grow Your Career !
We are looking for passionate, driven, and innovative individuals to join our team. Whether you're just starting your career or looking for a new challenge, we have opportunities that can help you take your skills to the next level.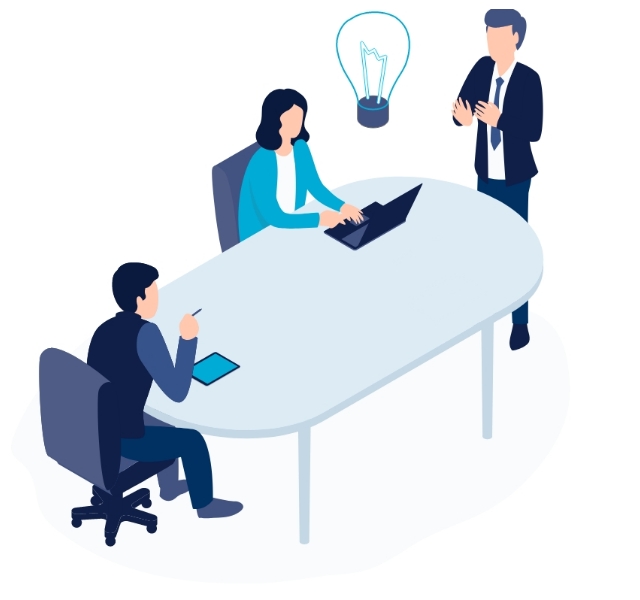 Humac is an IT Software Services Company which provides high value information technology services and solutions to companies ranging in size from the Fortune 500 to small startups.
Humac provides a wide array of consulting services to handle your software development needs. From high-level analysis of your business requirements to post-production maintenance, we have consistently demonstrated the ability to deliver high-quality software solutions to our customers. Humac's candidate screening process is extensive and ensures that we provide only the best qualified candidates to our clients. We track each candidate's skill set, education, and certifications, and we also assess the all-important soft skills such as ability to communicate as well as attitude and enthusiasm for the project.
Humac founded in 2006, Humac supplies a broad range of IT services including e-Business Solutions, Enterprise Resource Planning (ERP) Implementation and Post Implementation Support, Application Development, Application Maintenance, Software Customizations and Remote Database Administration Services.
Great results come from great work. Quality search work demands research, planning, a process, judgment and finesse. Beginning with the gathering of detailed and accurate requirements, through the orchestration of the client's interview process, we pay attention to every detail. There are no shortcuts. Believe in your client. If we cannot be confident in a company's executive team, corporate culture, business model or future, we will not represent that company. Candidates entrust us with their careers. They deserve our sincere belief that any career moves we propose are sound and align with their stated priorities. When a company becomes our client, we immerse ourselves as its advocate. We become the client.
"Humac Inc has been our valued partner and consistently delivers with excellence."